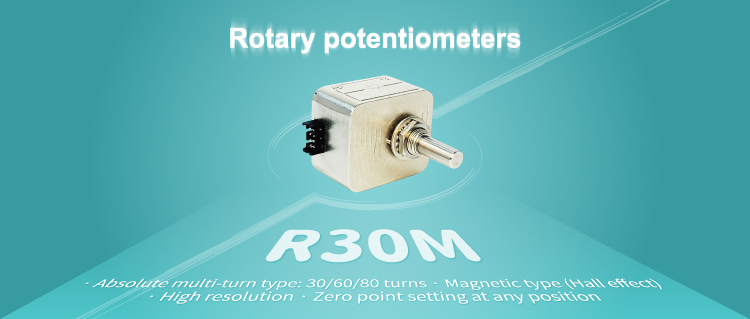 1. R30M absolute multi-turn contactless potentiometer
2. Can meet your requirements for multi-turn products: Absolute multi-turn type: 30/60/80 turns
3. Can meet your high precision requirements: Linear accuracy ±0.3%
4. No signal blind zone throughout the stroke
5. Long life expectancy: Up to 50,000,000 times
6. Easily cope with various harsh operating environments: Hard shell, good electromagnetic shielding performance
7. Fast wiring can be realized: Adopt plug-in connection method
8. No need to find zero point during installation, convenient for on-site installation and commissioning: Zero point position and full scale position can be set at any point
9. Suitable for your back-end system, such as PLC control system: Standard analog signal output: 0~10V, 0~5V, 4~20mA, Multiple analog working voltages and output signals are optional, PWM is optional
10. Signal output diversification: SSI, RS485, CAN
11. Maximize the avoidance of product damage caused by human wiring errors: With reverse connection protection device
12. Easy to connect with the mechanical structure of your system: Multiple special shaft types are optional: special shaft length, special shaft diameter or special processing on the shaft (milling plane, slotting, end hole punching, side hole punching, etc.).
13. Widely used industries: Machine tool equipment, industrial robots, instruments and meters, intelligent warehousing, textile machinery, medical equipment and so on.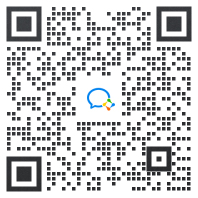 Welcome to use WeChat to scan the QR code, add exclusive customer service for Sibo, and obtain more information.
More information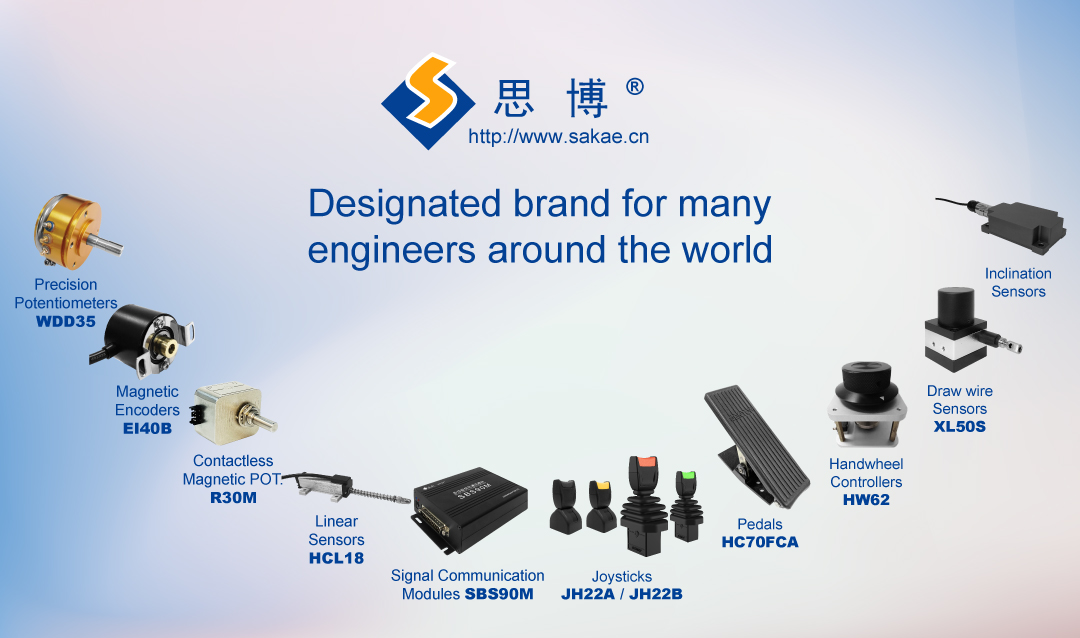 Shanghai Sibo M&E Co., Ltd is a renowned enterprise and recognized by numerous awards such as Shanghai High-tech Enterprise, Shanghai "Specialized and Innovative" Enterprise, Shanghai SMS Enterprise, Shanghai Class AAA Contract Credit Enterprise, Class A Taxpayer Enterprise, and Shanghai Advanced Private Enterprise. Meanwhile SIBO has achieved quality management certification ISO9000.The company's products have been exported to overseas markets such as Southeast Asia, Europe and the United States for a long time. There are thousands of types of products, including potentiometers, joysticks, pedals, draw wire sensors, encoders, handwheels, and signal communication modules. Welcome to inquire and patronize!
For more product information, please visit Sibo's website at www.sakae.cn/en/