The potentiometer adopts a non-contact structure to obtain a working life far beyond that of traditional linear potentiometers, and the output signal is rich and diverse, with extremely strong customization, which can be used in various electromechanical equipment, robots, medical equipment and measurement control equipment and other industries.


The HCL15 series/HCL18 series are linear non-contact potentiometers. The HCL15 series is the first non-contact linear potentiometer independently developed by Spov. It is also the result of Spov's invention patent transformation. The product size is small and can be applied in compact space. The product measurement stroke is 10~15mm, with spring reset function and various voltage/current signals can be output. In addition, the characteristics such as shaft type and working force can also be customized. There is also a HCL18 series of small linear non-contact potentiometers of the same type that can meet small stroke measurements of 20~30mm.

The HCL20F series linear non-contact potentiometer is a flange-mounted product with a measurement stroke of 10mm. Although the output signal type is similar to that of HCL15, the flange mounting method makes it suitable for different application scenarios from HCL15. In addition, the plastic shell makes this product have a very high cost performance ratio.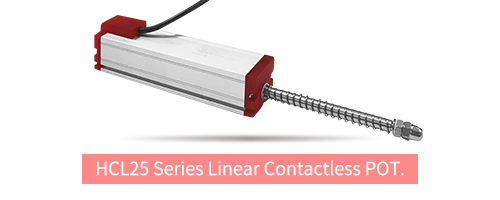 The HCL25 series linear non-contact potentiometer is the result of Spov's further expansion and development on the basis of HCL15. It is also the result of Spov's invention patent transformation, which expands the measurement stroke of linear non-contact potentiometers to 50mm. In addition to its long stroke, this series of products has other advantages:
① it can provide versions with high protection level to adapt to more severe application environment;
② it can output bus signals such as RS485 and CANbus;
③ rich customization, in addition to output signals, shaft length, reset mechanism, cable length and so on are customizable;
④ it has high interchangeability with our CL25 conductive plastic potentiometer in terms of appearance size and installation method and can be directly replaced. If you have higher requirements for the working life of the potentiometer, you can try this one。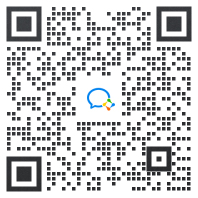 Welcome to use WeChat to scan the QR code, add exclusive customer service for Sibo, and obtain more information.
More information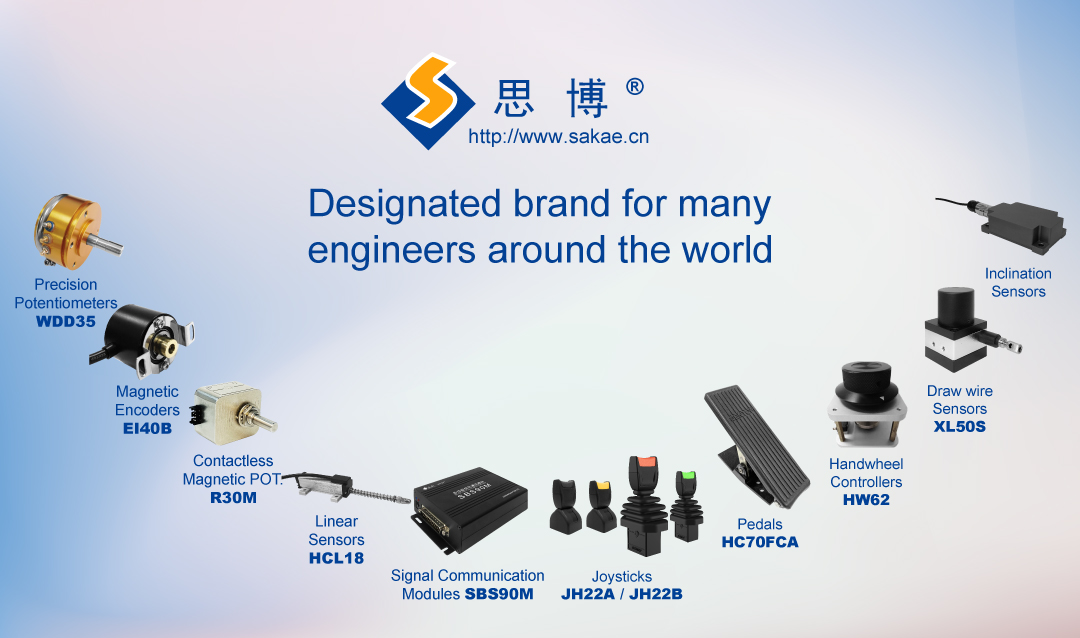 Shanghai Sibo M&E Co., Ltd is a renowned enterprise and recognized by numerous awards such as Shanghai High-tech Enterprise, Shanghai "Specialized and Innovative" Enterprise, Shanghai SMS Enterprise, Shanghai Class AAA Contract Credit Enterprise and Shanghai Advanced Private Enterprise. Meanwhile SIBO has achieved quality management certification ISO9000.The company's products have been exported to overseas markets such as Southeast Asia, Europe and the United States for a long time. There are thousands of types of products, including potentiometers, joysticks, pedals, draw wire sensors, encoders, handwheels, and signal communication modules. Welcome to inquire and patronize!
For more product information, please visit Sibo's website at www.sakae.cn/en/